Events




Grand Opening and Ribbon Cutting Ceremony
May 2019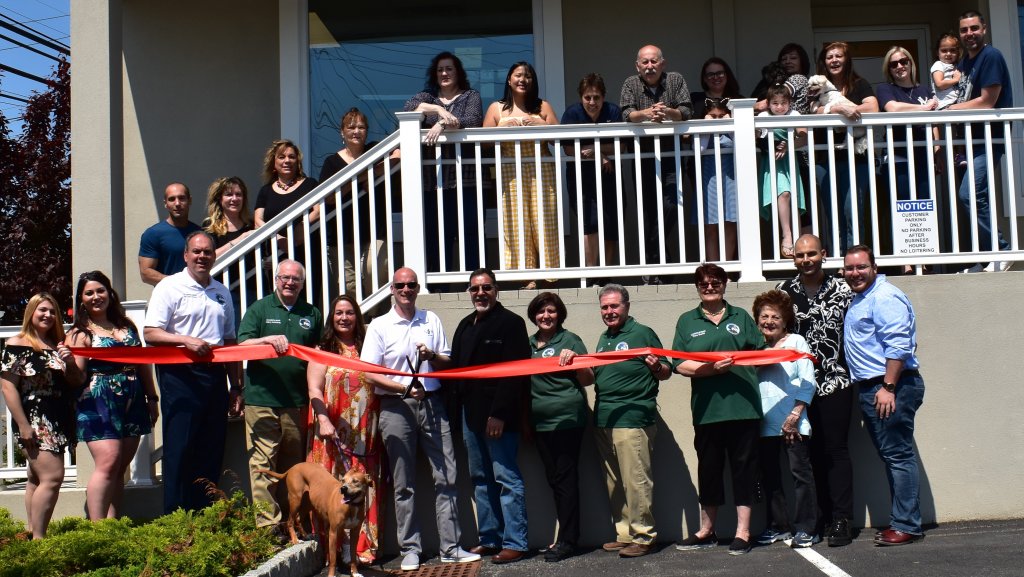 Our sincere thanks to our family, friends, Mayor Keith and the Woodland Park town Council for joining us. We are open for business at our new location, 1030 McBride Ave. Woodland Park, NJ




We moved to a new location
April 2019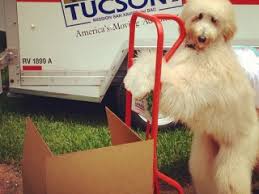 In early 2018 we were informed that our building, our shop of three years, was being knocked down to build condo's. So we immediately started looking for a new location and months later found a spot that we felt would meet all our needs and our clients needs. After negotiations, the lease was signed, plans were drawn and construction began. On April 25 2019, without skipping a beat, we were open for business at our new and current location 1030 McBride Ave. Woodland Park, NJ 07424






Memorial Day Parade
May 2018
We had a great time marching and participating in the Memorial Day parade this year.
Saturday May 26th we marched in the Little Falls parade and Monday May 28th we were back out there marching in the Wayne parade.
A huge thank you to our family and friends that marched with us including our
three mascots, Flearoy, Smoochie and Butchy
, and a sincere thank you to our customers and parade watchers that cheered us on. You truely made it fun!






Dog Halloween Costume Party
October 22nd, 2016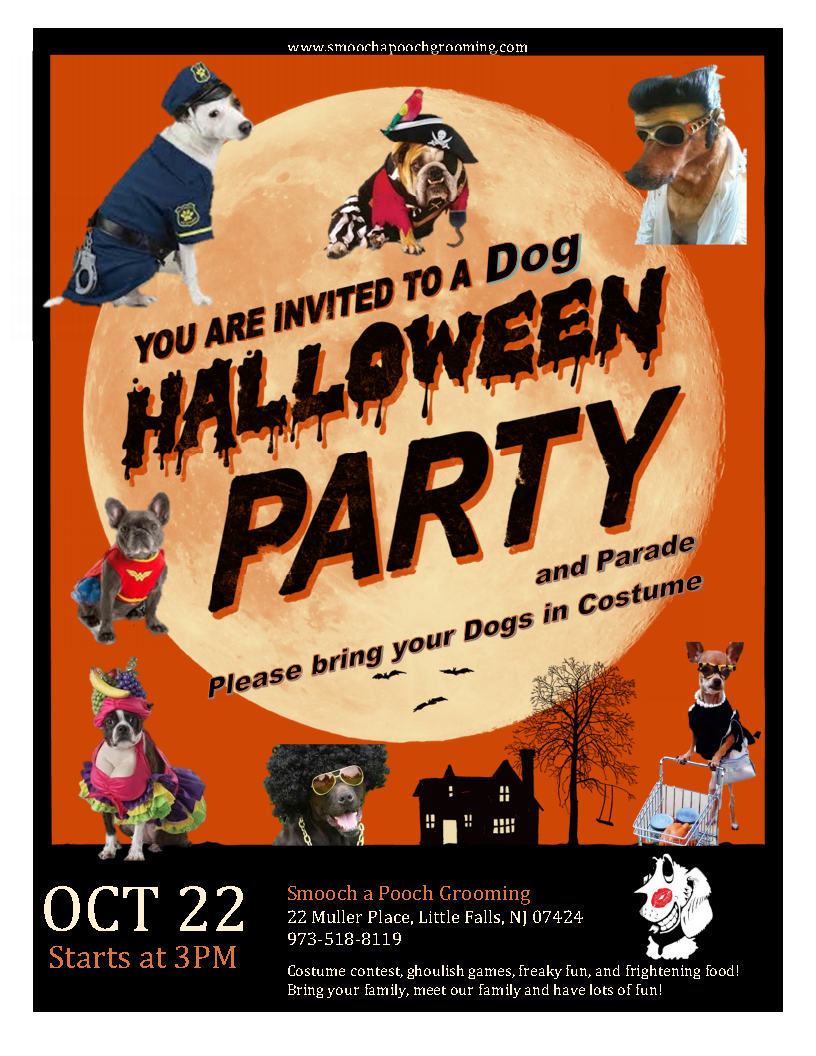 Thank you for attending and sharing our Halloween Costume party with us, we had a blast!
Byron, Harley, Phoebe, Jake, Millie, Mickey, Oreo, Cash, Holly, Lea and Big Baby, ALL ARE WINNERS!
1st place winner was Byron the Pumpkin
2nd place winner was Harley as Superman
3rd place winner was Pheobe the Pink Hippo
Runners-up: Jake the Shark, Millie the Pirate, Mickey the Fottball, Oreo as Squirtel, Cash in Pajamas, Holly as a Ladybug, Lea as a Pink Playgirl and Big Baby as a Football Player and a Brat Wurst.
Thank you to the family members for also attending.
Ribbon Cutting Ceremony and Grand Opening Celebration
October 17th, 2015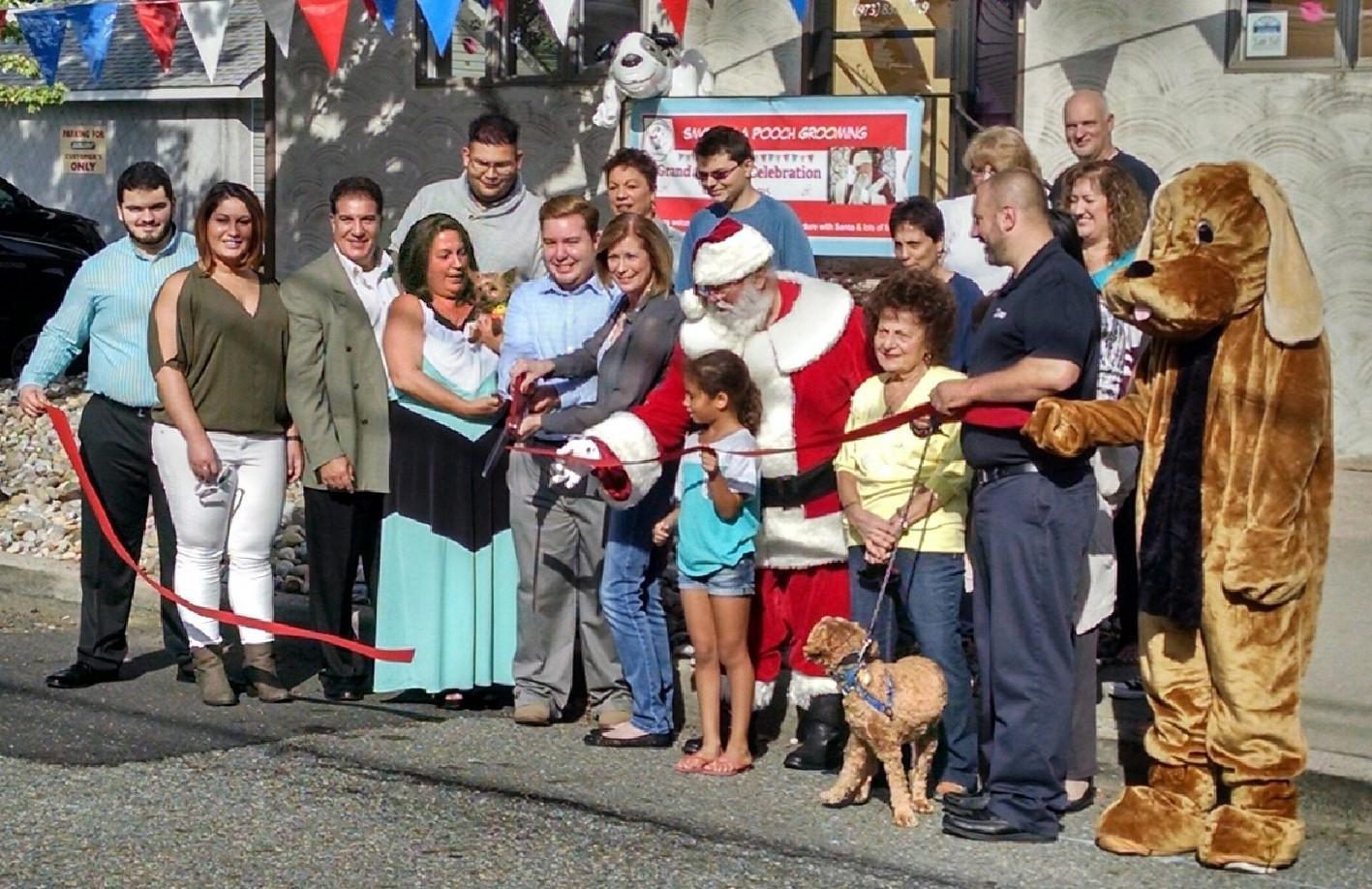 We at Smooch a Pooch Grooming extend our thanks and gratitude to all our family, friends, current and future customers for attending the Grand Opening Celebration of our new dog grooming salon. Seeing each of you there and having so much support was humbling and made the event successful and memorable.
Thank you to Little Falls Mayor Darlene Conti for attending and cutting the ceremonial ribbon to inaugurate the new salon and Brian Tangora president of North Jersey Chamber of Commerce.
Special Thanks to Santa Claus Floyd for bringing the event to another level and taking so many pictures with dogs, children and families. Matthew Quintero for dressing up as Flea-roy and attracting so many new potential customers from Newark Pompton Turnpike. Amanda Quintero, Nicholas Quintero and Connor Douglas for all your help and support throughout the day. Ann Cestaro, Dawn Caparosa & Debbie Goodman for cooking & preparing such a huge variety of delicious edibles and Lorraine Reyes of Cupcake Queen Lorraine for donating an array of scrumptious cupcakes.
Our biggest thank you goes to all our guests who shared this time with us, for showing up and making this a fabulous event.
We are truly looking forward to our future in Little Falls and working with and serving our friends and Neighbors.
© 2015 Smooch a Pooch Grooming LLC, All rights reserved
1030 McBride Ave. Woodland Park, NJ 07424